Since December 2015 tourists may visit the level 170 again, which after revitalization was transformed into the Saint Barbara's Level. The renovated level will surprise visitors with multimedia projections of water inrush to a heading and a bang of explosives blow up. Also a mapping which presents history of the Saint Patron of miners as well as a chapel with a stained glass and St. Barbara's sculpture is largely impressive.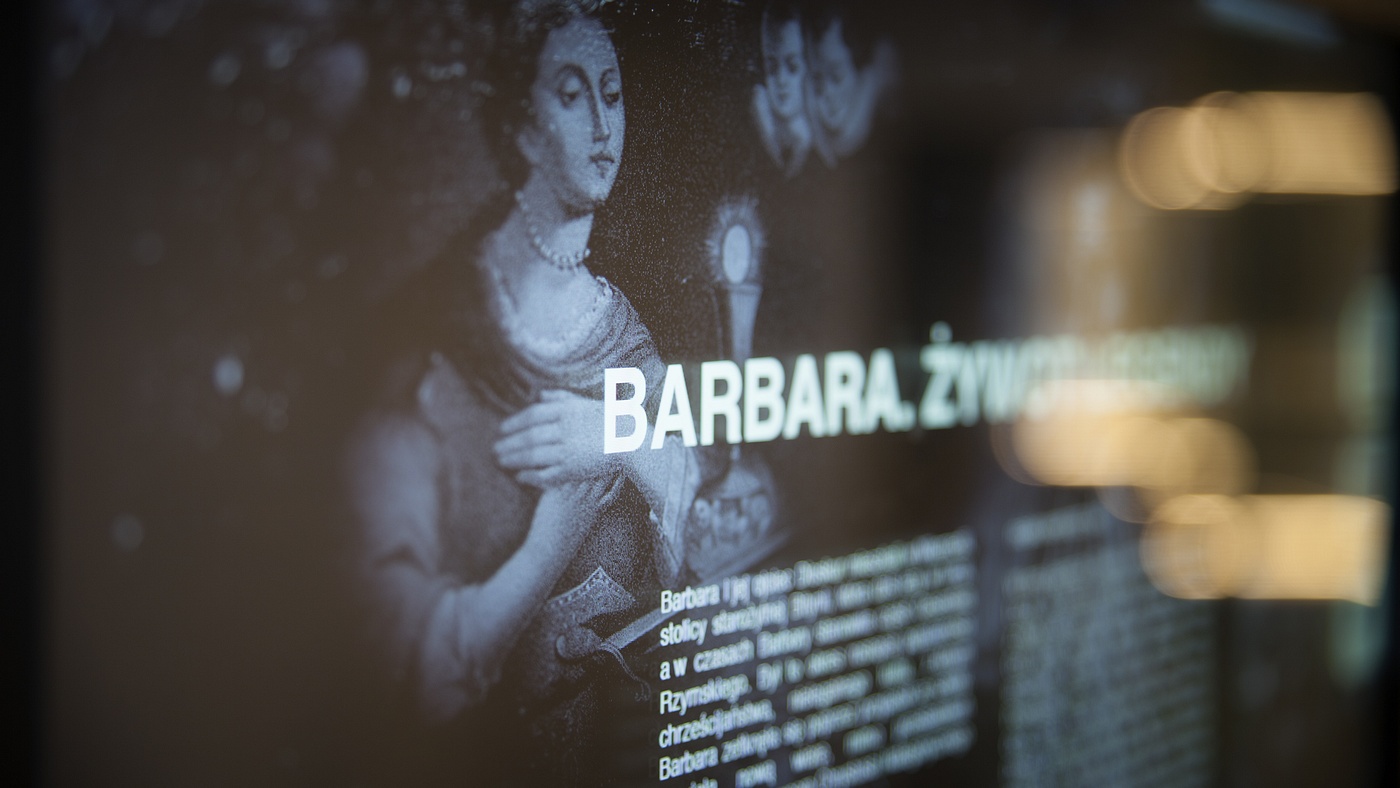 The St. Barbara's Level is located in the oldest area of the Guido Coal Mine that has been made available now. It incorporates monumental excavations, technological chambers and pit ponies stables – most of these rooms still bear traces of the former miners' work and authentic mining atmosphere. This route will be focused upon hardship of work in coal mine at the beginning of the 20th century – a period of mechanisation, technological progress, but also a period of the strongest St. Barbara's cult in the Upper Silesian mining. It is miners' Saint Patron who is the most crucial character all the way down the route. The whole route is divided within an appropriate time period into four zones: "work in coal mine", "mind and faith", St. Barbara's cult" and "St. Barbara – associations".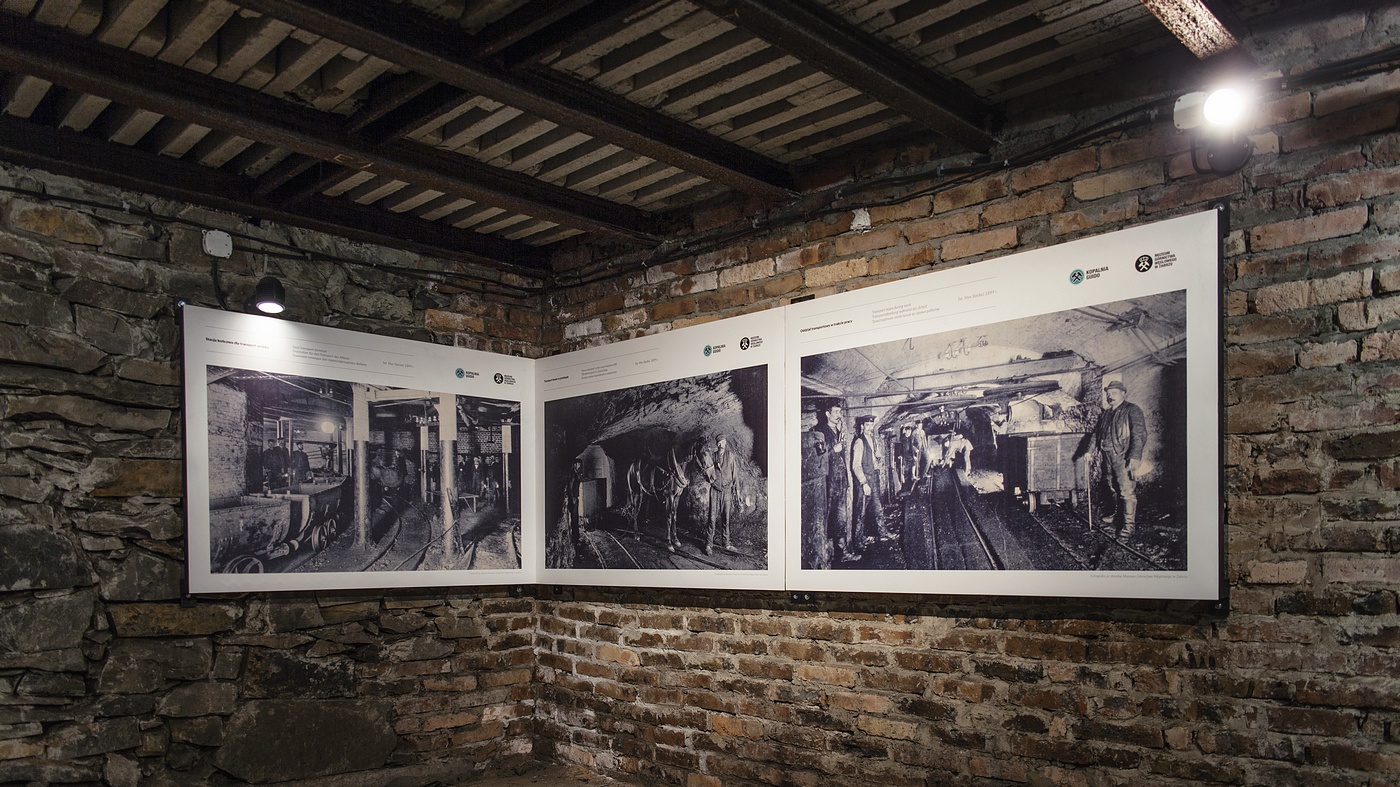 The first of the zones refers to work in coal mine, using pit ponies to work underground and to a feeling of being continuously insecure and endangered belonging to those who work underground. For narration build up in this part of the exhibition, the coal mine underground elements which affected a kind of relayed plots (original underground stables between 19th and 20th century) will be used at the most. In this part of the exhibition we can find both original artefacts, like stables' fittings and also modern ones - multimedia equipment. The Zone constitutes the entire cross heading, the "Railway" shaft bottom and three underground stables. Narration, as a whole, will build up a very compact story illustrating how miners used to work one hundred years ago, what they were afraid of and why their work was so dangerous.
The subsequent zone: "mind and faith" is located in one excavation – so called the Pump House. Narration in this part of the exhibition will focus upon associations and relations between faith – St. Barbara as a Saint Patron of miners and knowledge – the existing elements of the coal mine equipment being a result of mining engineering solution and an expression of know-how to enslave forces of nature. Architecture and cubage of the pump house creates unique atmosphere and perfectly fits to display a large format, 3-dimensional show in a mapping form. In this place visitors will also learn many interesting facts about St. Barbara, genesis of her cult as well as they will get to know why miners chose her to be their St. Patron.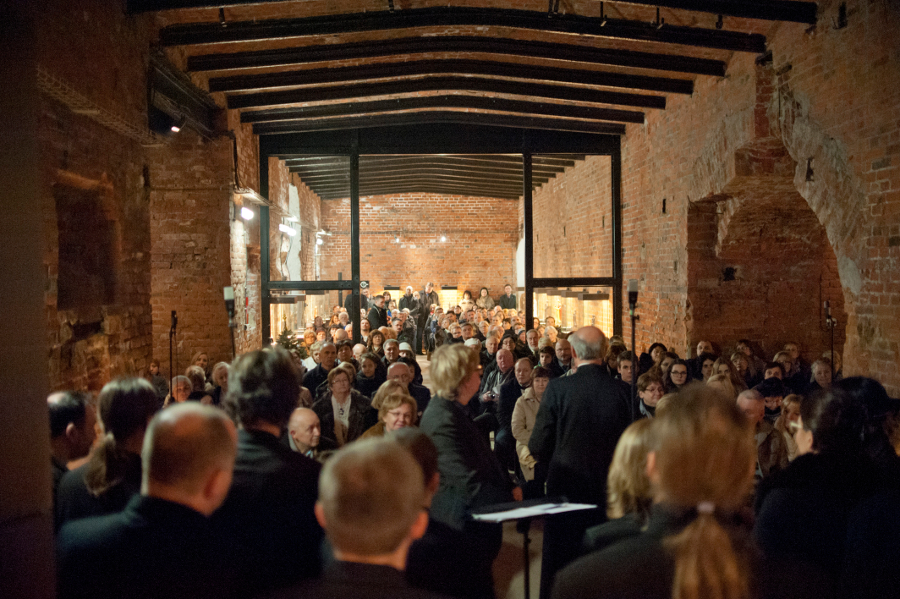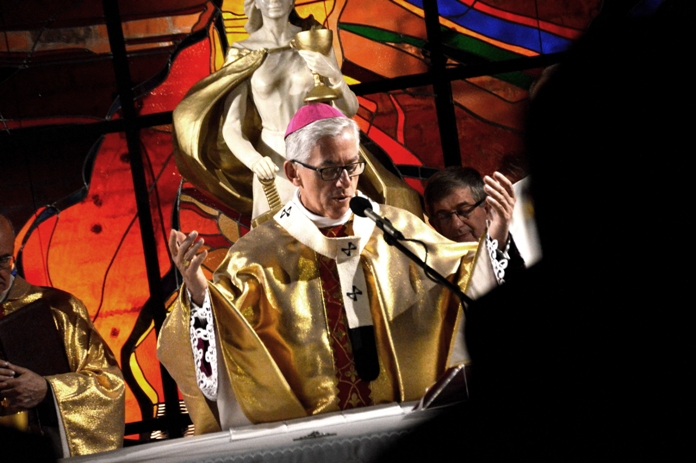 The next zone – the third one: "St. Barbara's cult" is the very heart of the whole exhibition. This part is located in excavation B, which charms in itself for the sake of architectural virtues: raw brick, steel structures and industrial atmosphere are mixed up with imaginativeness and monumentalism, known from neogothic brick churches so often appearing in Silesia. It made the excavation to be treated as St. Barbara's chapel, in which the attention will be certainly drawn to a stained glass and St. Barbara's sculpture, prepared by fine artists specifically from The Coal Mining Museum in Zabrze. The whole is completed by other elements of the exhibition along with many unique pieces from the Museum's collections.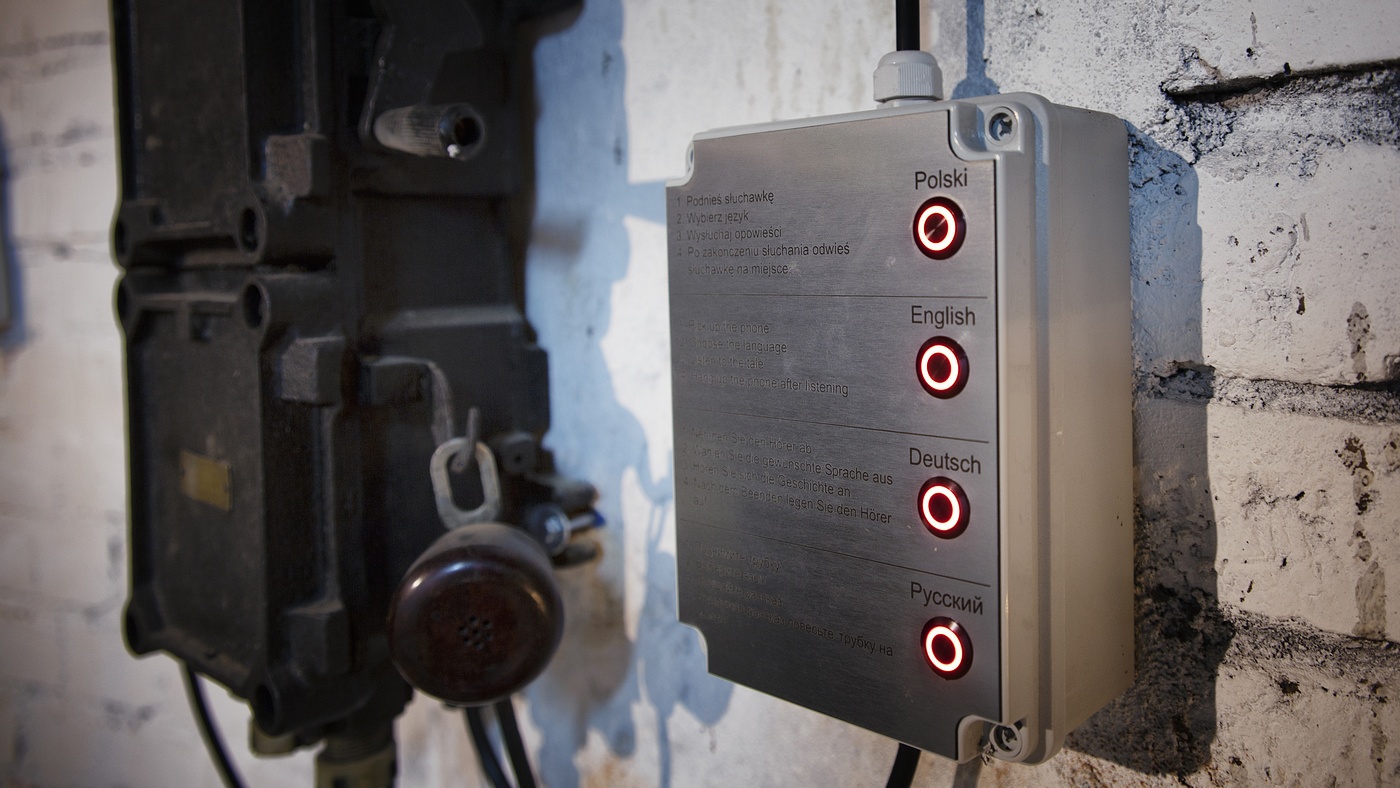 The fourth and the last theme zone is to bring closer various, modern associations related to miners' St. Patron and her cult to visitors. This zone is located nearby the Guido shaft and it takes relatively little space, in which museum pieces are collected - exposed in five show-cases and presented by means of multimedia stands. Each of these stands will allow visitors to extend and complement their knowledge individually about St. Barbara or about the place they are right in.
---
ROUTE LENGTH: 1,0 km
DURATION: 1:00 h.
AGE LIMITATION: none
ADDITIONAL INFORMATION:
- due to differential pressure, we advise against visiting the level to those who suffer from serious diseases
- the route is prepared for the Disabled
- temperature on the touristic route is ca. 16 degrees Centigrade, proper wear is recommended
- comfortable shoes with flat sole are recommended
---